Our Dogs > Tater
CH FLEUR DE LIS' SWEET POTATO PIE 15"
"Tater"
Spayed and living as a pet with Karen Curran.
Bred and owned by Jennifer Bewley Robbins and Jennifer Bell
Finished at 16 months old.
Embark panel: FVII carrier, all else clear. CERF Normal. Dominant Black Tri color.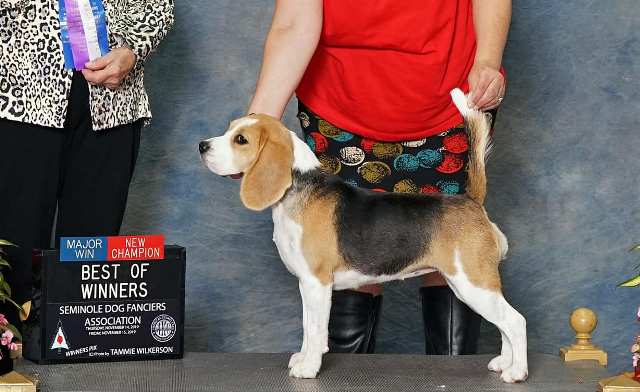 PEDIGREE:
BISS CH Ha-Penny's Too Much Trouble
BIS BISS GCHG Belcanto Flags A'Flyin
CH Skyline N'Scentini's Chit Chat
SIRE: 15" RBIS GCHG Lokavi's Battle Flag Of The South, AOM, AOE, RN, BN, CAA, RATN, TT, BCAT, TKI, CGC
CH Roirdan's Take It To The Limit
GCH Belward N'Sureluv's Bring It On
CH Lokavi Belward's On The Ball
CH Daragoj Crystal Rain
CAN CH Daragoj Heaven On Earth
Daragoj Lovenote
DAM: 15" GCH Pun Kotzky Heaven Help Us All At Fleur de Lis, AOM, RATI
GCH DAN CH Pun Kotzky Gentleman Of Fortune
CH Eardley Ida Clare
CH Eardley Barb Dwyer